Are you needing a having problems with radiators not working?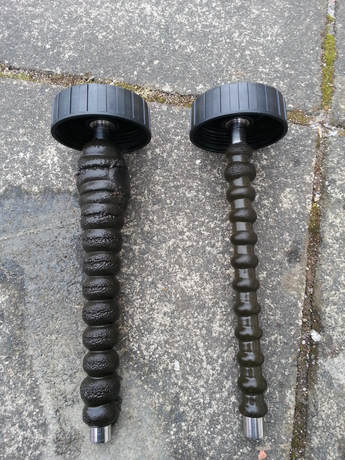 Ignite Plumbing are able to offer you a Water Treatment service, which tests the water quality within your heating system to see if there are any underlying issues.
A system filled with the correct water will last a lot longer than a system that is only filled up with standard tap water and there will be a lot less corrosion happening within your system which will help prolong the life of your radiators and pipework.
When we test your water, we use a bespoke kit that has been designed for commercial & domestic heating systems, we have also been trained by one of the leading experts in this field & we constantly maintain our training by going on continual training courses to keep our qualifications up to date and so that we are always offering the best advice and service.
Commercial heating systems will benefit from these water treatment checks to ensure that there is no corrosion happening within the system and to prevent costly repair bills, We are able to offer you a preventative planned maintenance schedule to ensure that your water quality is maintained at the correct levels, whether this is six monthly or annual checks.
Typical signs that your system will need a water quality test are;
Radiators Not Heating Up
Noises Coming From Central Heating System,
Cold Spots on Radiators,
Radiators Slow To Heat Up
Dirty Water Coming From The Radiators When Bleeding,
Constant Air Build Up In Particular Radiators.
However this list is not complete and you could be noticing other problems. We can offer you a fixed price water quality test to find out the quality of the water before you decide on any maintenance schedules. ​
We can also check for Legionella risks within a domestic or commercial property to ensure that the water that is used for washing and drinking purposes is fit for purpose. If you have any questions, then please do not hesitate to get in contact.
Give us a call on 01698 609003 today.
I proudly serve locations throughout your area!